Booking FAQs
The information below aims to give as much insight as possible into the ins and outs of a typical Junos evening. With any luck this should answer most of your questions, but please do not hesitate to contact us if there is anything not addressed below.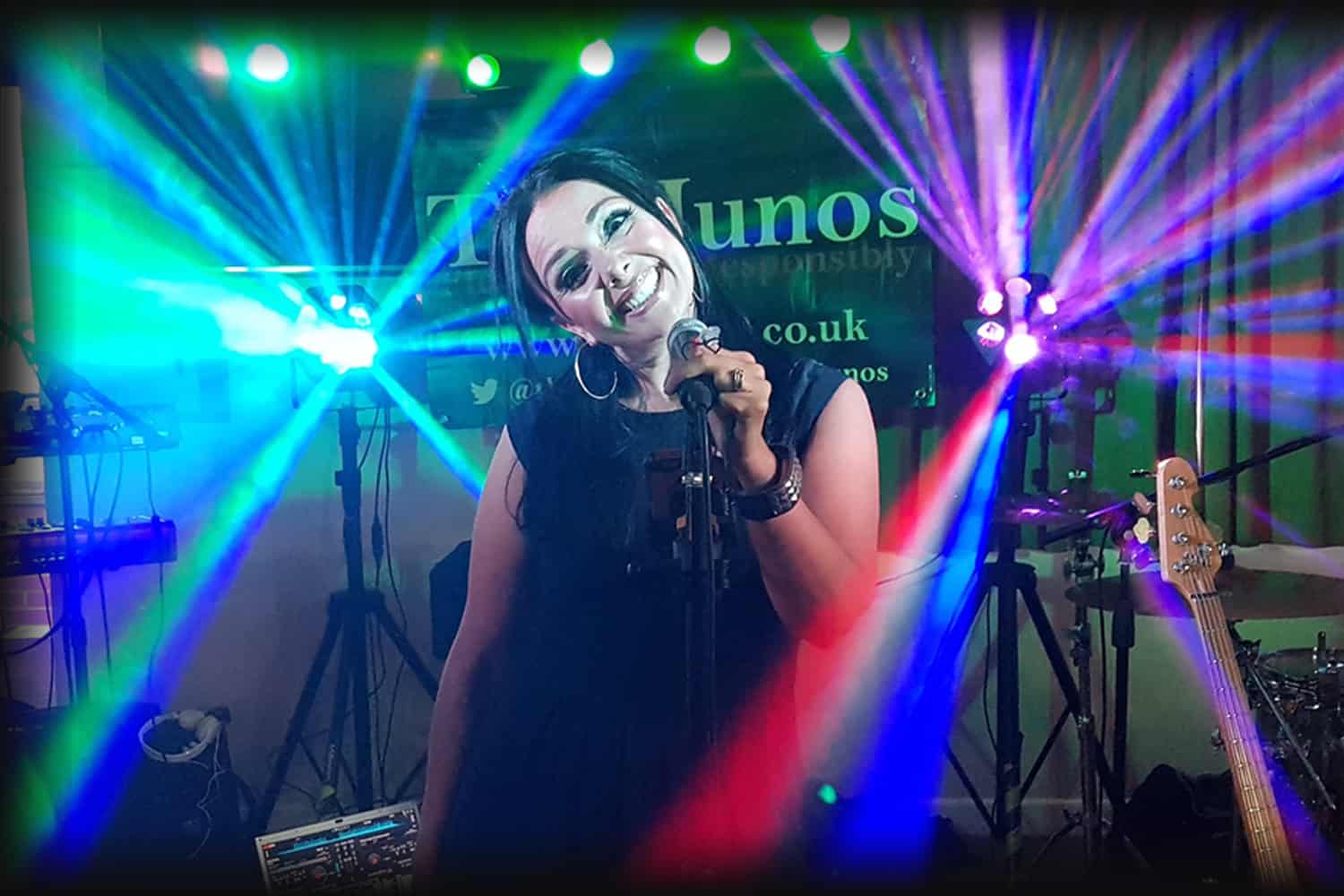 Staging Area
The band will require at least 150 square feet (say; 10ft depth, 15ft width) for them to set-up. For the best visual/audio results it is best they play down the
'length' of the room (so they would be at one end of the room, facing the other) with the dancefloor immediately in front of them.
Power Requirements
There should be a minimum of two 13 amp plugs near the staging area. If power is located elsewhere, the venue may need to provide extension leads to run power nearer the band's location. If the venue uses a generator this must be well grounded (to avoid electrocution!), voltage regulated (so no power spikes can damage the band's equipment) and a minimum 5kw (to safely run their equipment).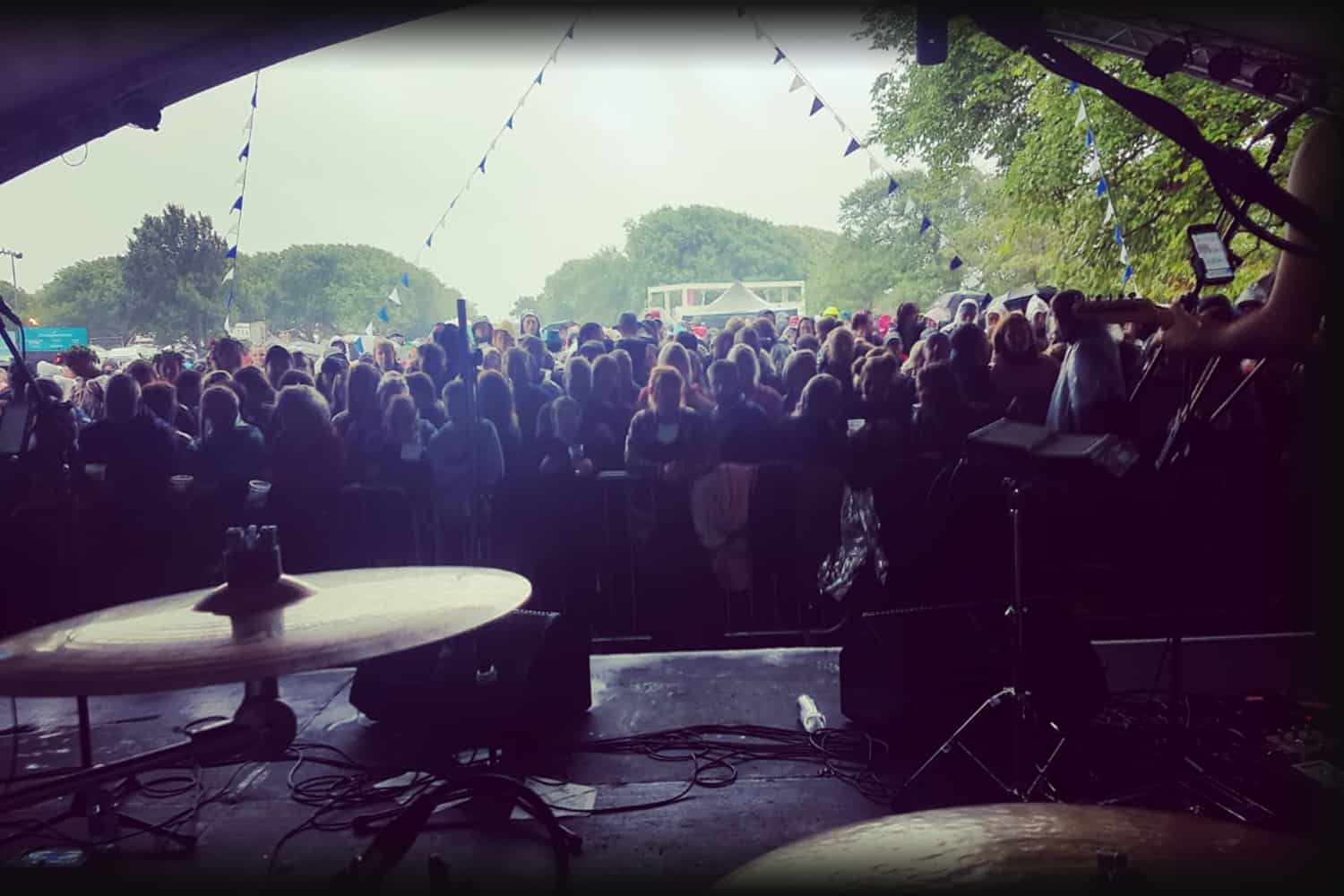 Soundcheck
Get-in, set-up and soundcheck takes up to 90 minutes, depending on complexity. The band will need to make noise during soundcheck (otherwise they can't check the sound…!). This usually occurs in the last 15 minutes where they will run a few songs to ensure that the equipment is primed and ready for your evening.
Use of the Band's Equipment
If you wish to use their PA equipment for background music or speeches, no problem (please note, they no longer use radio mics). However, use of their instruments/amplifiers would not be allowed (as these are considered 'breakables'). The band also no longer allow DJs or other bands to use their equipment as they can potentially drive the PA too loud and damage it.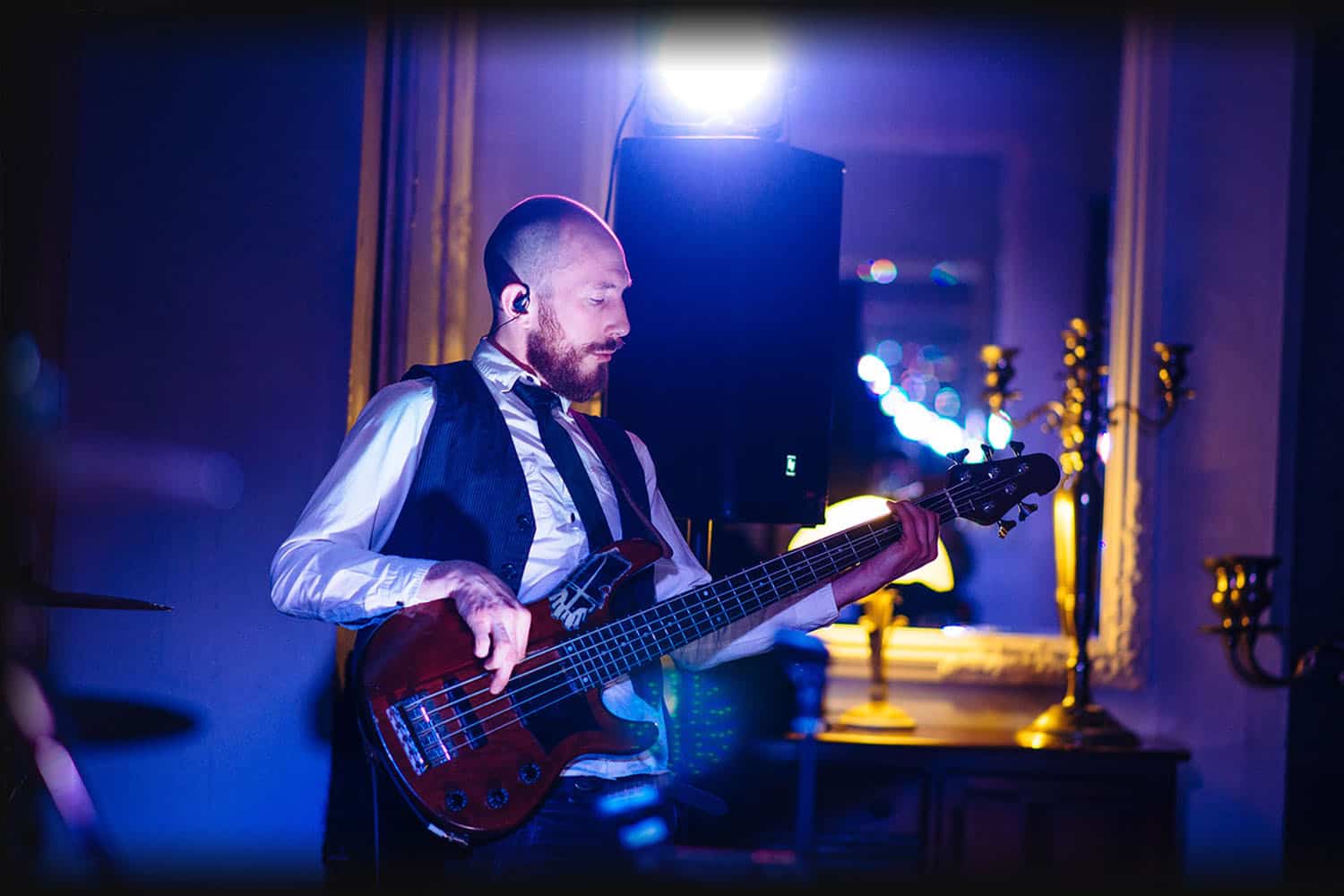 An Idea on Timings…
The band's typical 'on-site' times are between 5.30pm and 12.30am (including set-up and pack down time, accommodating a midnight finish). They do offer an early set up option and an extended 1am finish option – both of which will be detailed in your quote.
In order to maximise the dancing we suggest placing the band as later in the evening and around other events you may have (buffet, fireworks etc). Typical successful timings (for say, a wedding) would look something like this:
5.30pm – arrive, set-up, soundcheck.
7.00pm – background dinner or disco music (whilst band get changed)
9.00pm – band's first set (followed by interval with disco)
10.30pm – band's second set (followed by disco music)
Midnight – Finish
12.30am – band leave site.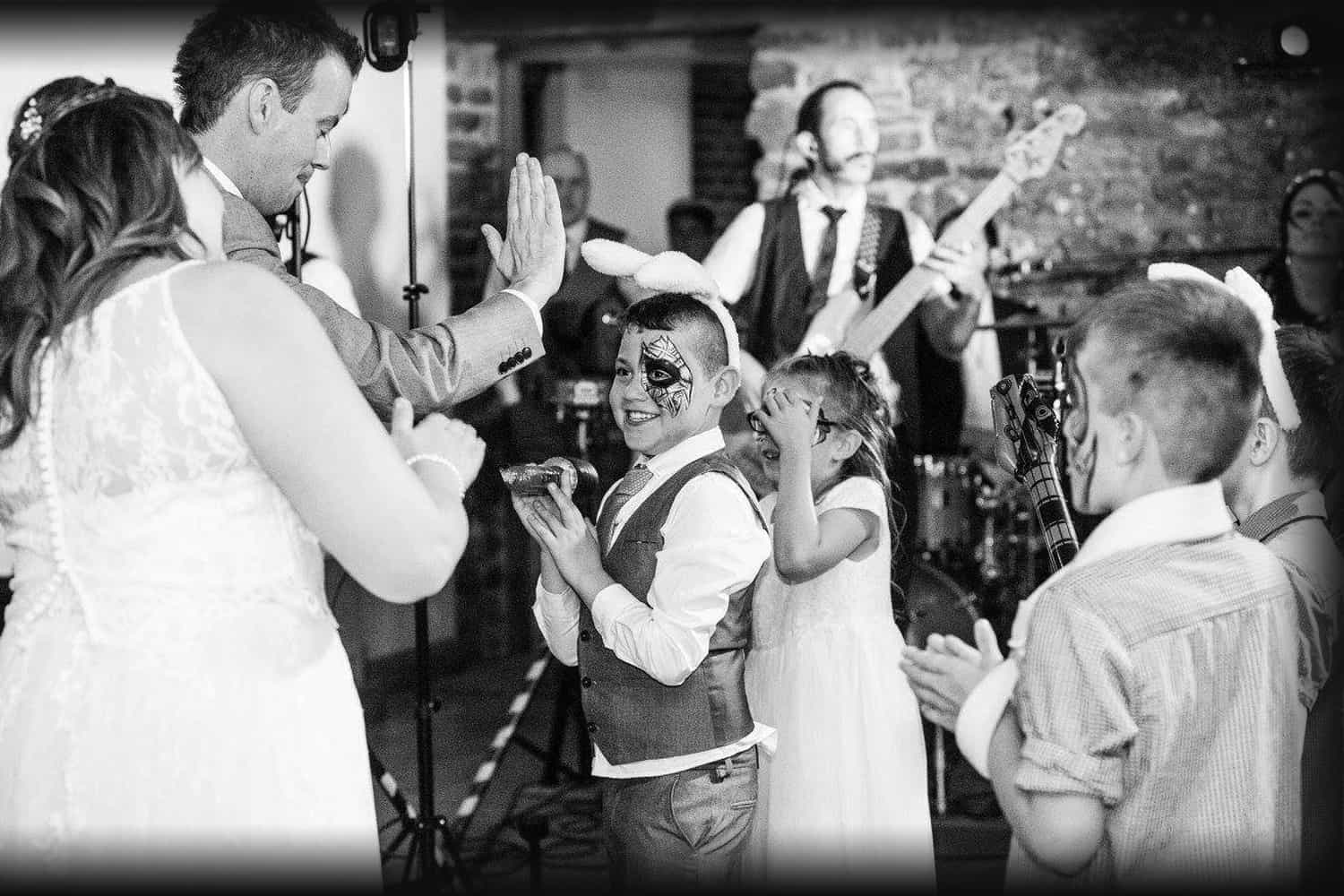 DJ Repertoire
Whilst we have a large library of music for our DJ sets, it is by no means exhaustive. If there are any tracks you definitely want played on the night we recommend you provide these on a USB stick or hard drive. Clients in the past have provided their own playlist on a laptop or iPod, this is no problem at all – we can plug this directly into our PA.
Band Song Requests
If you would like the band to play a song for you (say, your first dance),  no problem. We can often provide this service for free (providing the song is realistic for a five-piece band), or for a small charge (to cover extra rehearsal time, if needed). All we require is a little notice (two weeks minimum please) to learn it.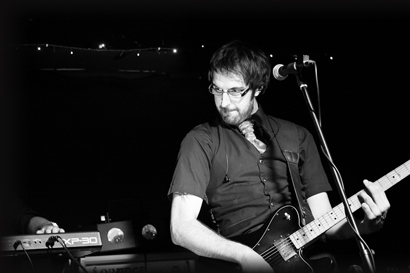 Changing Area
When the band arrive they will typically be in their 'civvies' (as lugging equipment can be a messy business!), they therefore require an area where they can get changed into their stage clothes. Ideally this should be big enough for five people and secure (so they can leave our belongings there whilst we play). Please note, venue toilets are not an option (these can be quite 'messy' by the end of the evening!).
Food and Drink
In  most cases the band would have left in the afternoon to travel to your event and will be on site for the entire evening, therefore will require some sort of 'hot' evening meal. The band do not have any allergies and there are no vegetarians, so they;re not that fussy…! It is usually easier with weddings to cater for them within the buffet numbers, but we also provide other options in the band's 'rider' document.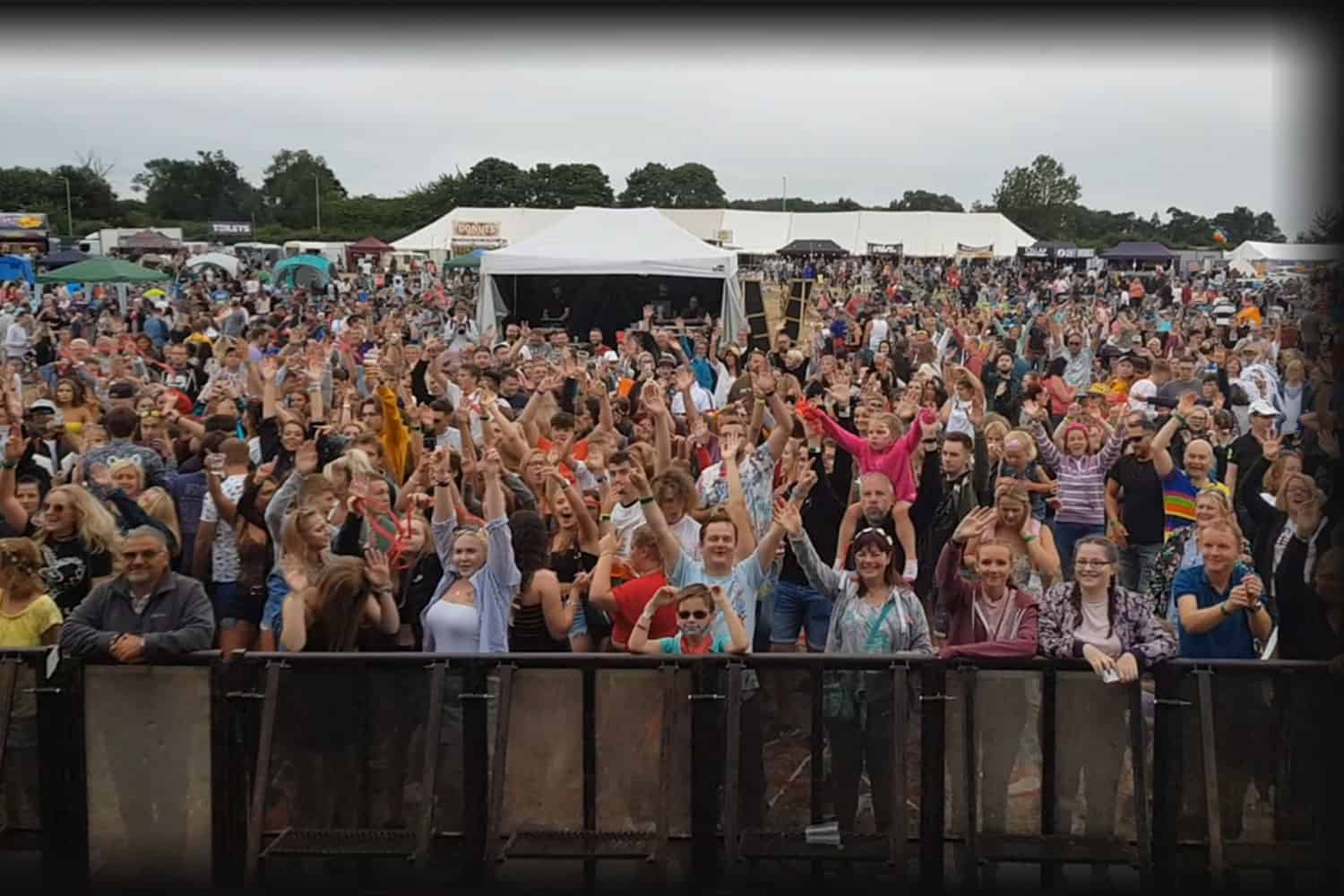 Booking the Band
The Junos operate an online booking system featuring two forms: 'Form 1: Booking Confirmation' and 'Form 2: Booking Information'. The Booking Confirmation form serves to engage the band in a contract, securing your date. The 'Booking Information' form provides the band with finer details/logistics for your event (which they will refer exclusively to on the day/night). No deposit is required although cancellation fees may be applicable in accordance with the band's 'terms and conditions'.
Insurance and PAT Certificates
The Junos hold public liability insurance and all equipment is checked annually via the PAT process. Certificates are available upon request.