Wedding Band Coventry & Warwickshire – The Junos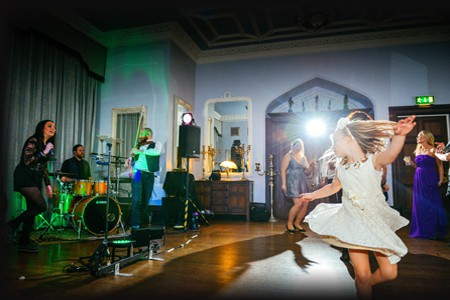 Bringing the Good Vibes and Anthems to Weddings in Coventry & Warwickshire
Established in 2011 The Junos have been rockin' weddings in the Coventry & Warwickshire area week in, week out. They have performed at venues such as; Holiday Inn Stratford, Coombe Abbey, Warwick University, Ettington Chase, Ashton Lodge, Nailcote Hall, The Coventry Golf Club and the Ramada Hotel leaving a host of delighted clients in their wake. Check out their Facebook page for the latest gig news and testimonials.
The band specialise in performing the best dancefloor-filling tunes, faithfully reproduced with a perfect blend of pristine sound and natural live energy. You can expect five multi-instrumentalists at the top of their game seamlessly moving between; soul, disco, pop, rock and modern hits without taking a breath.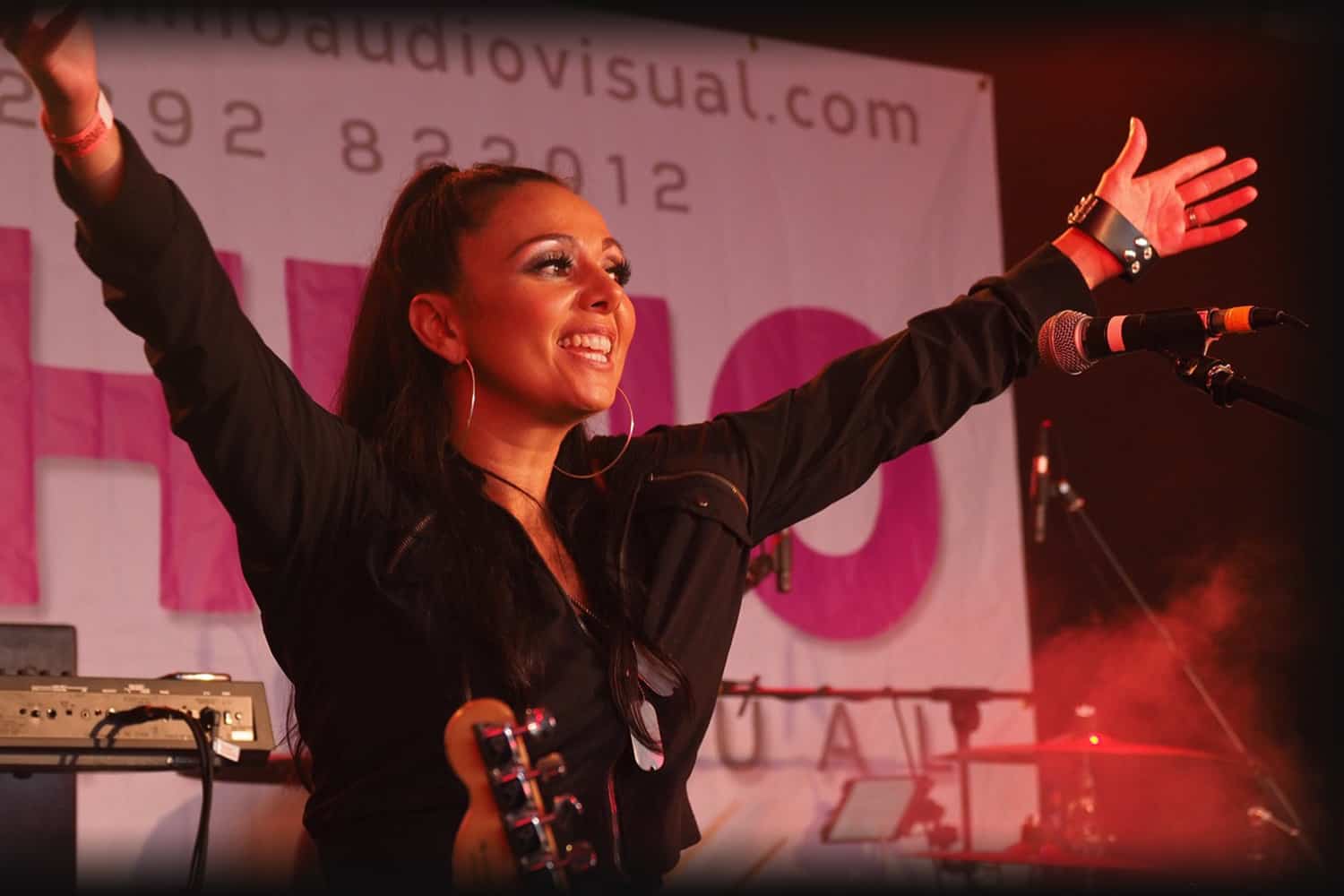 Wedding Music in Coventry & Warwickshire for a Modern Audience
Rugby to Nuneaton, Leamington to Warwick, Stratford Upon Avon to Kenilworth…
The Junos have fully embraced modern technology allowing them to perform a wider repertoire than their competitors. They are one of the only bands in the UK faithfully recreating electronic dance music live alongside the classic pop and rock repertoire, offering a musical experience your guests are unlikely to have seen before.
Looking for something a bit different? They are the perfect band for a 'rave' or 'festival' themed wedding. Don't just take their word for it, you can catch Rock The 90s! (their sister band) touring their live 90s dance show at UK festivals this summer.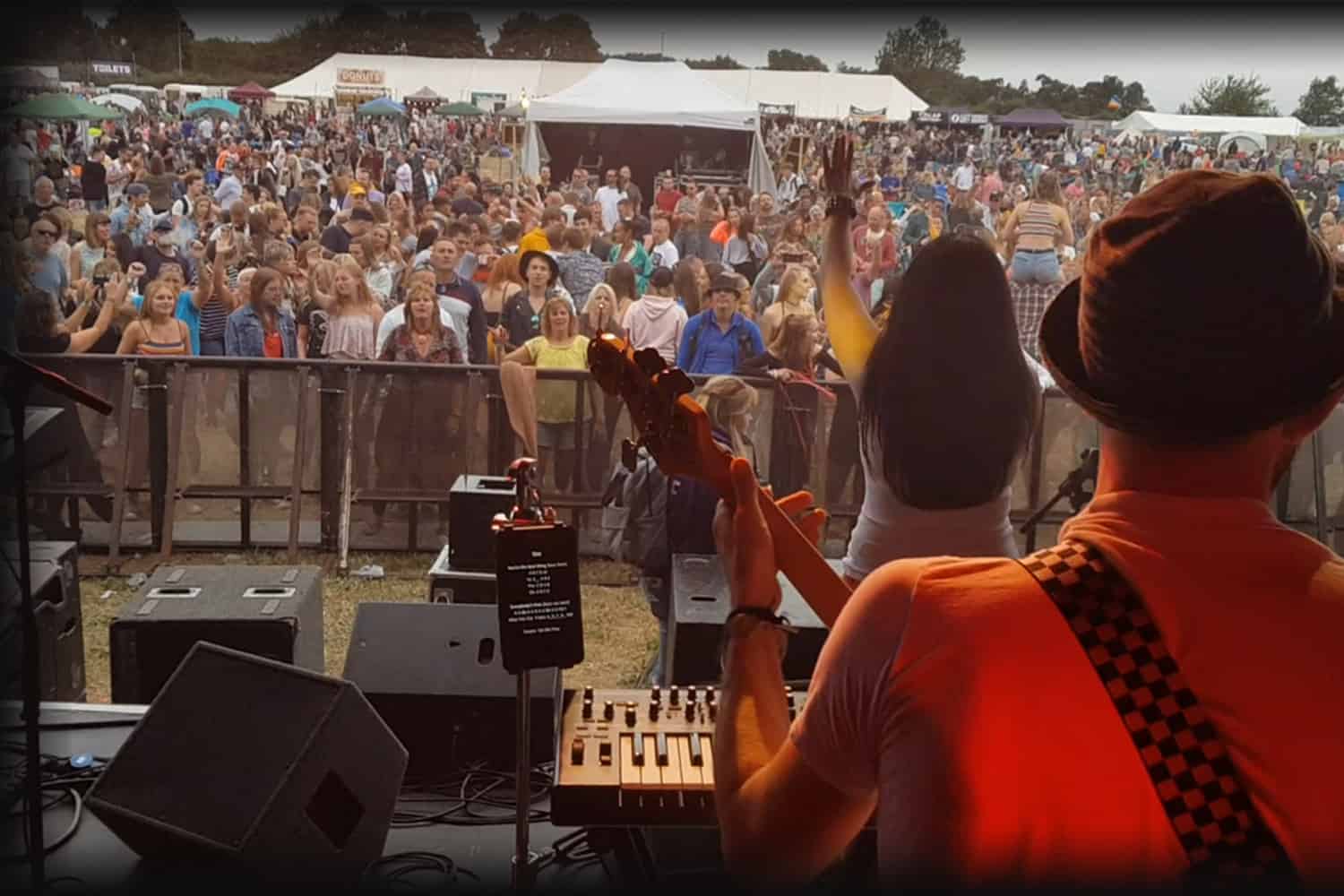 Reasons to Book The Junos for your Wedding…
The Junos are on-hand to cater for your special day wherever you are in the Coventry & Warwickshire area
They offer a wealth of experience performing at most high-class hotels and wedding venues in Coventry & Warwickshire
They take absolute pride in providing the most professional service possible.
They will model their set list to suit you, ensuring both you and your guests have a night to remember.
They can perform a first dance live for you (for free, or a small rehearsal fee)
They offer a number of afternoon acoustic entertainment options.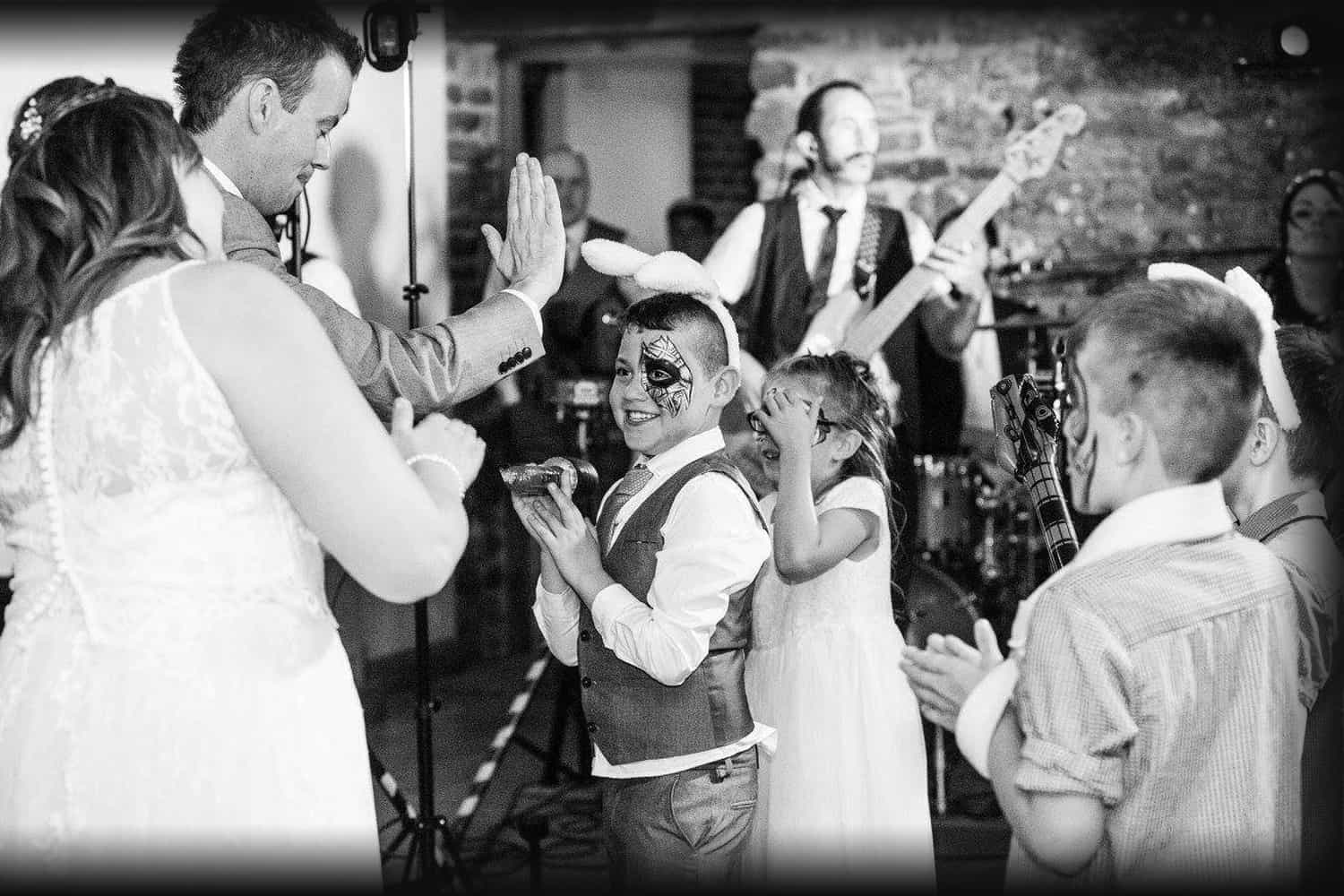 Special Song Request
If you have a specific song in mind for your 'first dance', the band would be more than happy to learn it and play it live for you.
What's more, If the song is already in their set list they will provide this service for no extra charge!
Live Lounge Music
If you would like some high class dinner music we can arrange a number of ensembles from guitar/vocal, piano/vocal to an 'unplugged' full-band set and would be happy to offer a discounted price when booked alongside The Junos.
Archived Gig Blogs From The Coventry & Warwickshire:
(For our latest gig blogs and testimonials please use our social media links at the top of the page – thanks!)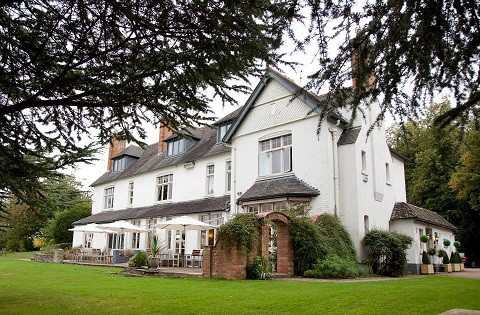 Leah and Tom's Wedding, Ashton Lodge, Rugby
Man, these guys know how to party…!We expect a certain amount of 'lairyness' when we play our "Lairy" set, but you lot were jumping so much you shook the light off the stand (I had to pull off a one-handed catch mid chord…!).
A lovely venue, gorgeous couple and a hog roast is always a winner with the guys in the band 😉
Thanks for inviting us folks (and thanks for the kind messages on Facebook, glad you liked the band!).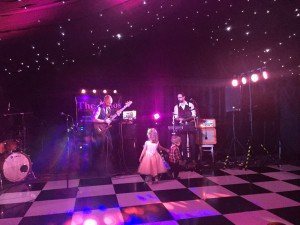 Thom and Bethan's Wedding.
Ashton Lodge, kind of becoming a second home for us this year, which is great as it's on our dooorstep (well, not Mark's..)
This weekend was Thom and Bethan's wedding, and was possibly one of the most chilled-out weddings we've been involved in:
Me – "So Thom, did you bring the memory stick with the first dance on?"
Thom – "I might have it on my phone somewhere…"
That's not to say it wasn't immaculately planned; there was a team of videographers and camermen, popcorn and sweet display, and a barbershop quartet, with everything running like clockwork. All this was wrapped up in a really friendly, relaxed 'vibe' (with great weather!), culminating in a really enjoyable evening... Read more from our gig blog….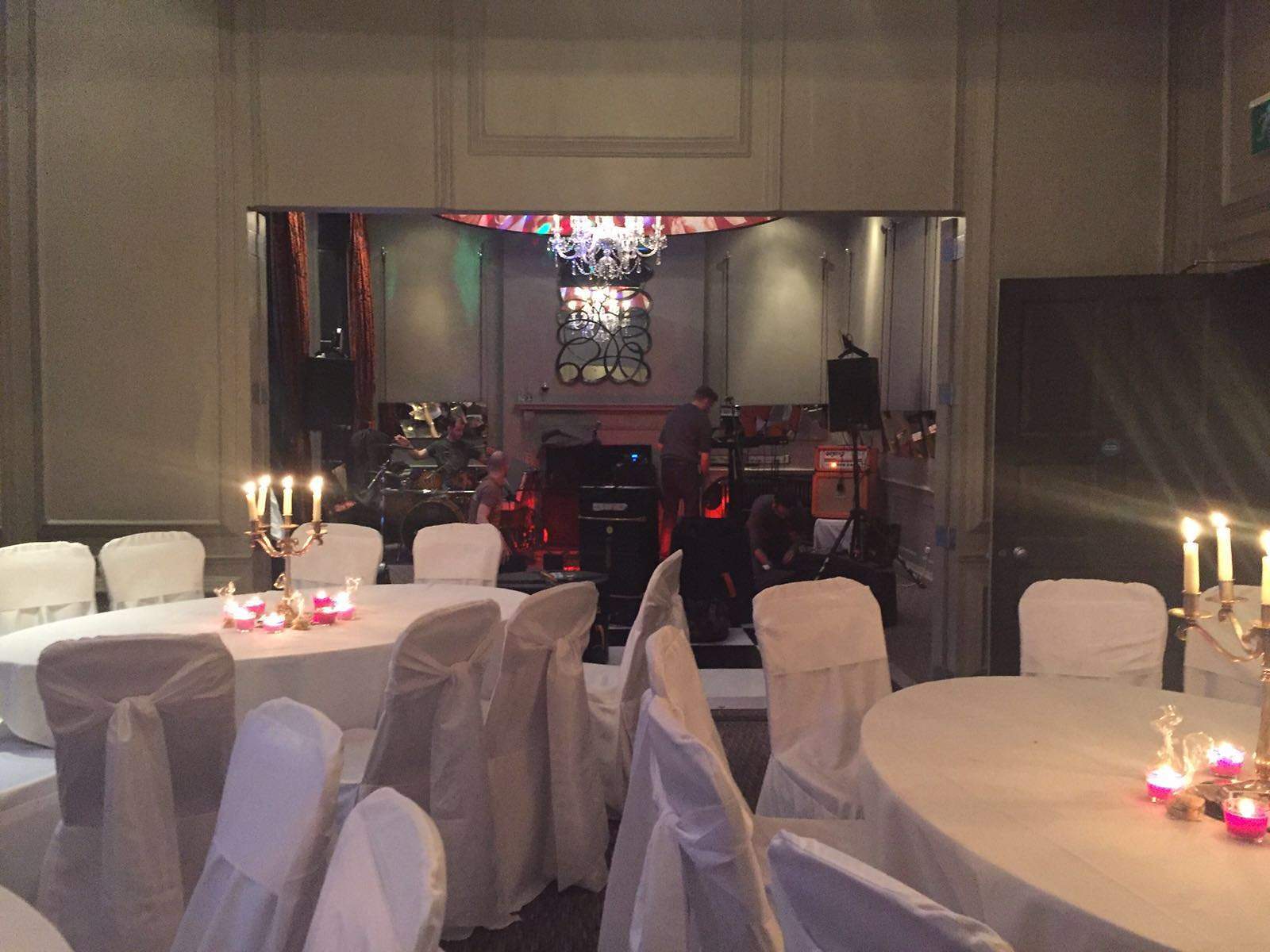 Karen and Steve's Wedding, Warwickshire
May started with a brief pit stop at one of our regular haunts Bistro Live Milton Keynes on 14th for the usual dancing-on-the-tables shenanigans, before we had a week of video and photoshoot fun. 21st May saw us perform a local gig for Karen and Steve's wedding at Sports Connexion in Warwickshire.
Karen is one of the roller derby crew who featured in our Toca's Miracle video, so it was nice to be able to 'rock out' for her guests. The wedding was also notable for being lego-themed (a new one on us!) and for bumping into Punjabi MC when packing down…
More Gigs…!
Tags
Wedding Band Coventry, Live Band for Wedding Coventry, Wedding Entertainment Coventry, Wedding Entertainers Coventry, Live Wedding Music Coventry, Wedding Bands in Coventry, Wedding Band Leamington, Live Band for Wedding Leamington, Wedding Entertainment Leamington, Wedding Entertainers Leamington, Live Wedding Music Leamington, Wedding Bands in Leamington, , Wedding Band Stratford Upon Avon, Live Band for Wedding Stratford Upon Avon, Wedding Entertainment Stratford Upon Avon, Wedding Entertainers Stratford Upon Avon, Live Wedding Music Stratford Upon Avon, Wedding Bands in Stratford Upon Avon, Wedding Band Warwickshire, Live Band for Wedding Warwickshire, Wedding Entertainment Warwickshire, Wedding Entertainers Warwickshire, Live Wedding Music Warwickshire, Wedding Bands in Warwickshire