Wahey…! A gig where I didn't need to get on a motorway…! After seamlessly endless forays to 'The East' it is very nice to be back in the Midlands again for Chris and Siobhan's Wedding at Walsall Golf Club.
The pressure was on, as these guys are musos too (Chris a guitarist and Siobhan and vocalist)… We also had to pull-off one of our special 'get-in, set-up and soundcheck in under an hour' feats to be ready for their guests at 7.30pm. The heat was on…
Needless to say, we rose to the challenge and rocked the socks off the guests (naturally)! We'd also like to thank Walsall Golf Club for looking after us, your samosas are the stuff of legend…
Tonight was also the first opportunity to congratulate our drummer Tim in person on his impending fatherhood – congratulations Tim and Laura!
Me and Debs are away for a well-deserved break to the Canaries before 'The East' calls again with forthcoming gigs in; Oundle, Corby, Leiciester and Peterborough – watch out East Anglia, we're coming to get you….!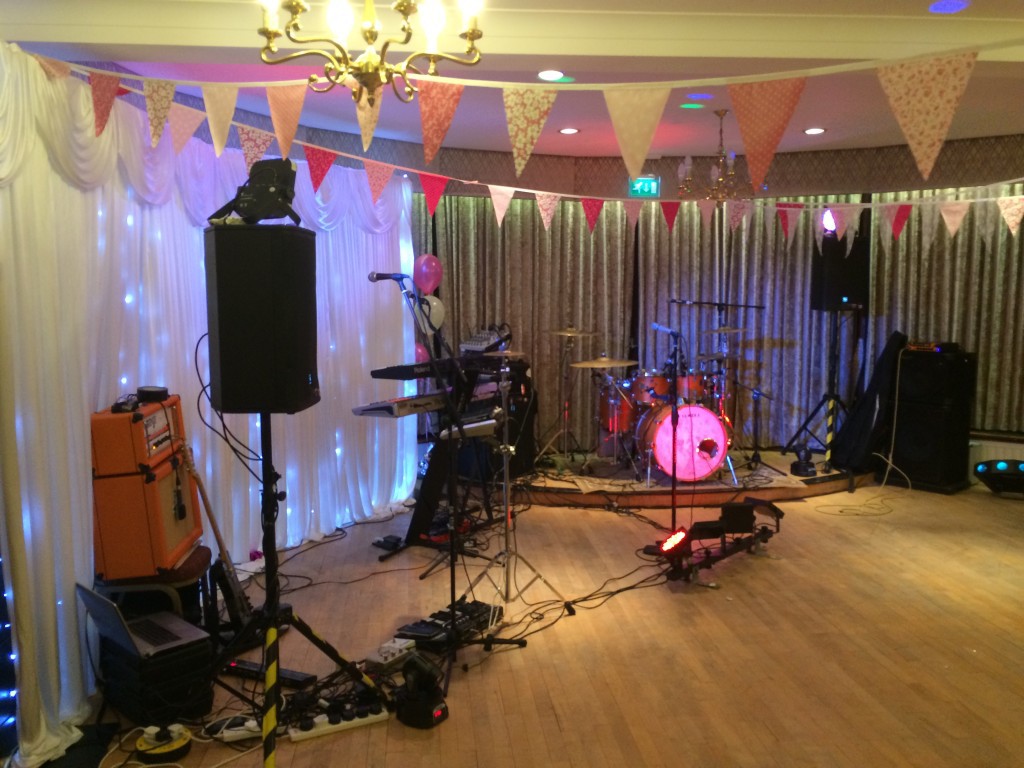 Are you looking for a wedding band in Walsall? If so, check out our 'wedding band Sutton Coldfield' page 🙂