Wedding Band Sutton Coldfield
Wahey – a gig which didn't require me to go via Catthorpe…! In fact, this gig was so local I could have walked it, a definite result for the West Midlands band members (basically everyone bar Mark).
Tonight saw us perform at Timm and Tracy's wedding at the beautiful Moxhull Hall in Sutton Coldfield. We have performed here a number of times before and always enjoy the gig (as the staff are friendly and the room/marquee sounds great!). The mock Roman plinths either side of the stage also add a touch of 'grandeur' to the proceedings (got to love a mock Roman plinth, definitely a future rider request).
Tonight was also special as it was the first road-test of my new guitar (an American Fender Start Deluxe if anyone is interested… Anyone?). Whilst it was fun, it was also like wearing a new pair of shoes; a bit 'pinchy' on the toes if you know what I mean? Looking forward to getting acquainted with my new 'axe' over the forthcoming gigs though 🙂
The evening was great, we were especially impressed with the evening buffet – table-serviced bacon rolls, sausage rolls, and fish finger rolls. It was funny watching Mark scan the room for the sauce lady (not the saucy lady you dirty-minded individuals, Mark is a happily married man), almost as funny as watching him eat – blink and you miss it. He has never learnt to masticate properly (dirty minds!).
Timm and Tracy are a lovely couple, Tracy looked absolutely stunning in her dress and Tim equally dapper. We were joined with a cardboard cut-out of Timm on stage for the evening – he was the '6th Juni', kind of like the 5th Beatle (but probably not that gutted he left the band). We wish them both the best with their future life in Abu Dhabi (we have already suggested we don"t mind travelling should they wish to book us again). Here's some feedback:
"The Juno's

Just a note to say that we had a fantastic wedding and a massive thank you for performing during our evening reception at Moxhull Hall. Many of our friends and family commented on how great you all were. We will be sure to recommend you.

Thanks again,

Tracy & Timm"
Oh, and a picture of my guitar: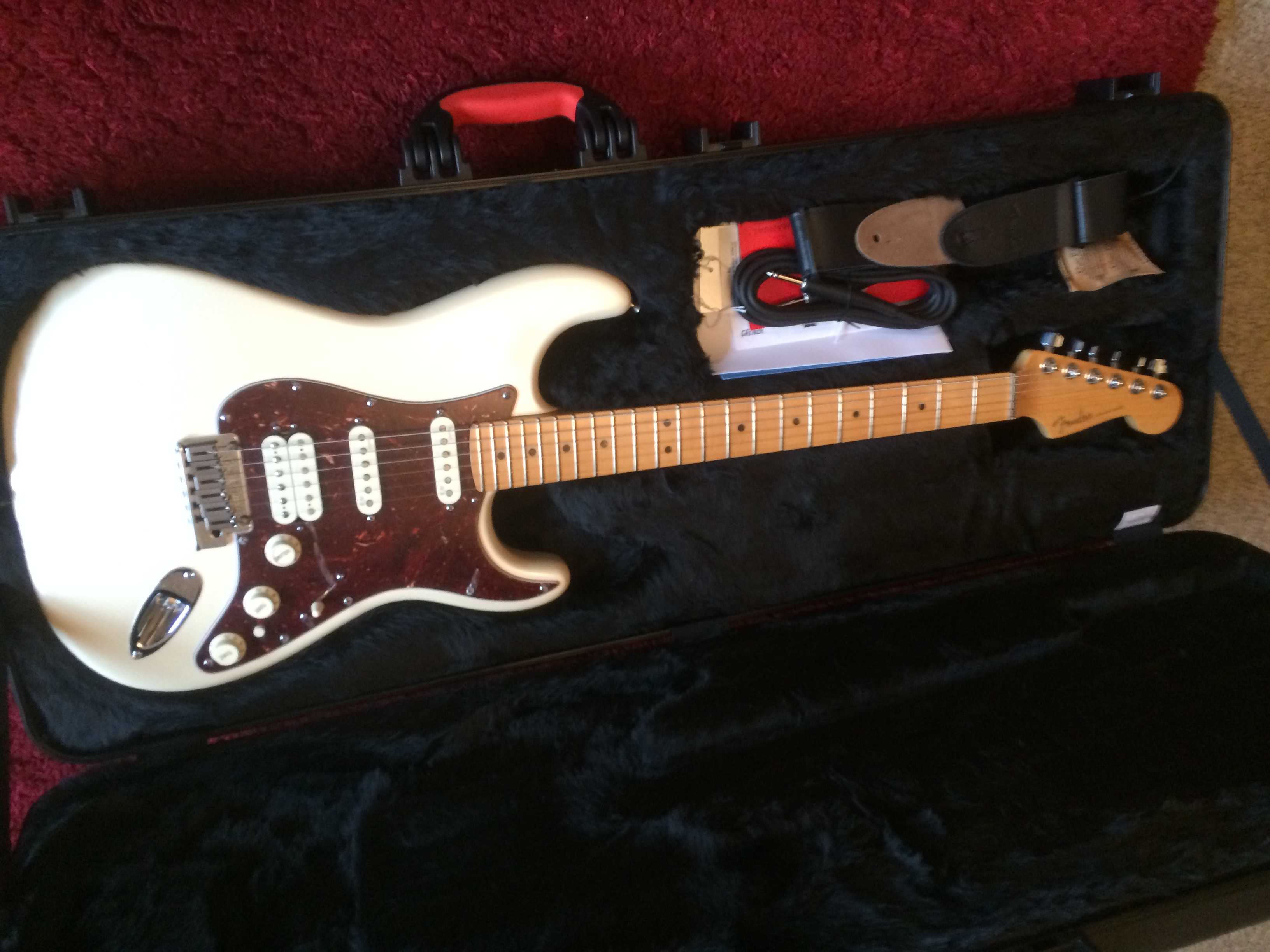 Are you after a wedding band in Sutton Coldfield? Then check out our Wedding Band Sutton Codlfield page 🙂